Robert W. LaMar has had a challenging life. He believes that, although life tries us to our last day, we can do our part to help others face their challenges with courage and wisdom.
This is what led Robert to write his first teenage vocational training book: The Value of High School Vocational Training.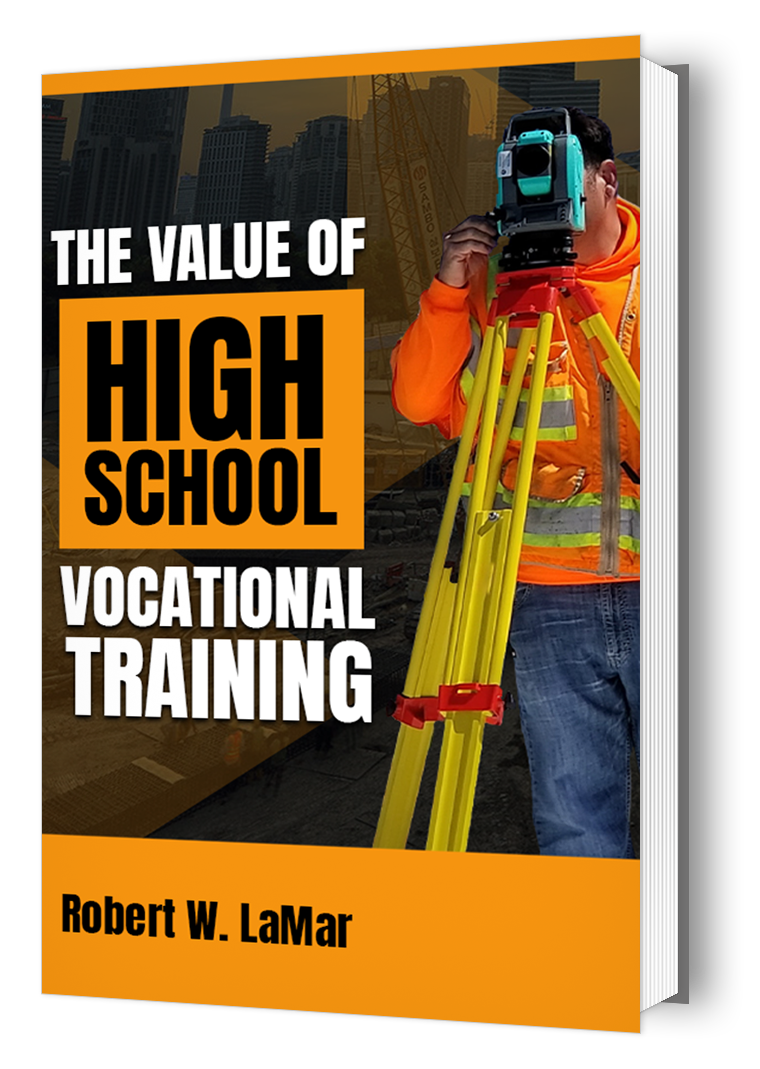 The Mind Behind the Words:
The value of high school documents a story of a boy, Robert who lived in a children's home.
Robert's father died in an automobile accident when he was only three months old.
Robert and Jimmy, his older brother, lived the first few years of their life in a children's home and then latter in an orphan home.
Their mother was young and not in good health to look after her two kids but dropped by every other weekend to take them out with her.
High school vocational training taught him how to provide survey engineering work, building designs, create detailed building components and layouts. Robert worked at a gas station full time after school while going to three years of high school and paid for his own rent, food, and clothing.
One of the biggest perks of completing high school vocational training is that Robert had no debt and didn't owe any money to anyone when he graduated.
Today, Robert works as a Constructability Specialist in a large well-known construction company based in Los Angeles where his tasks range from reviewing new project drawings in the preconstruction phase to advising architects and engineers.
To read more about how Robert overcame his struggles, order a copy today!