The Value Of High School Vocational Training
This memoir of a successful architecture professional is written as a trip down the memory lane, taking the reader to a specific period in the author's life who lost his father in infancy and grew up in Washington's foster care system.
He aims to share how his direction in life became clear with the high school vocation training programs he attended. The honest narrative sheds a new light to this rarely discussed subject in books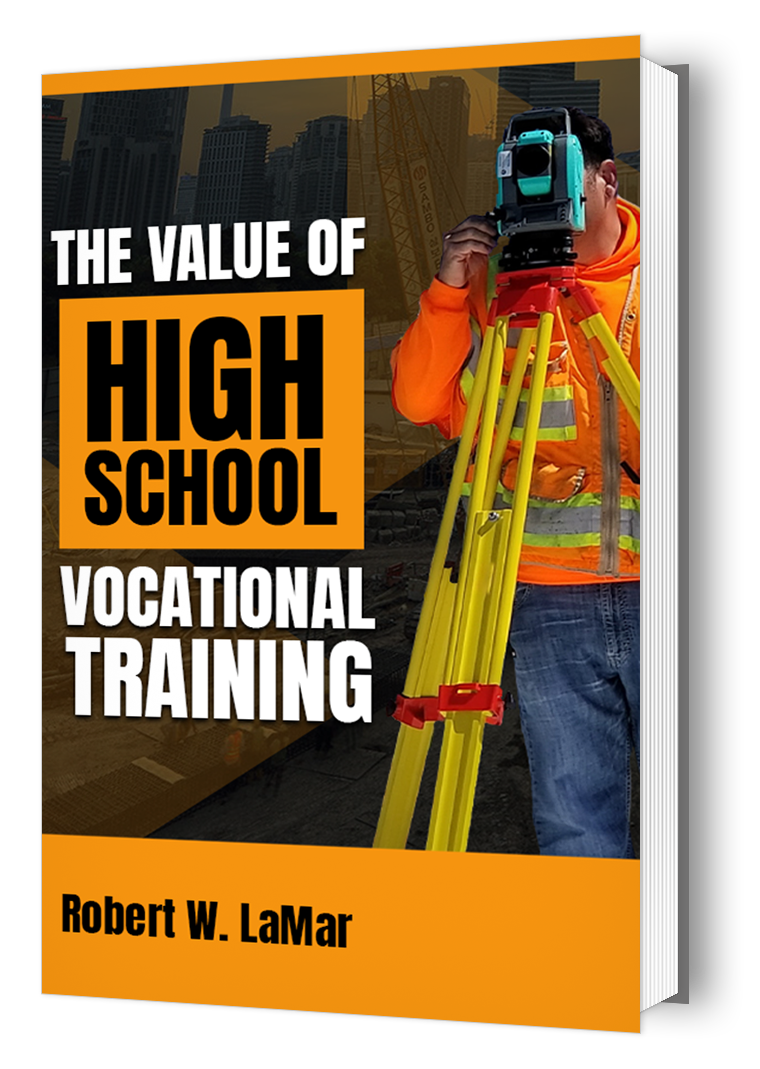 The value of high school documents a story of a boy, Robert who lived in a children's home. Robert's father died in an automobile accident when he was only three months old.
Robert and Jimmy, his older brother, lived the first few years of their life in a children's home and then latter in an orphan home.
Their mother was young and not in good health to look after her two kids but dropped by every other weekend to take them out with her.
High school vocational training taught him how to provide survey engineering work, building designs, create detailed building components and layouts. Robert worked at a gas station full time after school while going to three years of high school and paid for his own rent, food, and clothing.



One of the biggest perks of completing high school vocational training is that Robert had no debt and didn't owe any money to anyone when he graduated.
Today, Robert works as a Constructability Specialist in a large well-known construction company based in Los Angeles where his tasks range from reviewing new project drawings in the preconstruction phase to advising architects and engineers.
To read more about how Robert overcame his struggles, order a copy today!
The Value of High School Vocational Training is a unique memoir that covers the most challenging stage of an orphan boy – the teen years. Robert tells us about the kind of life he had all those years ago and how the construction and architecture training programs helped him become a successful professional and a happy man.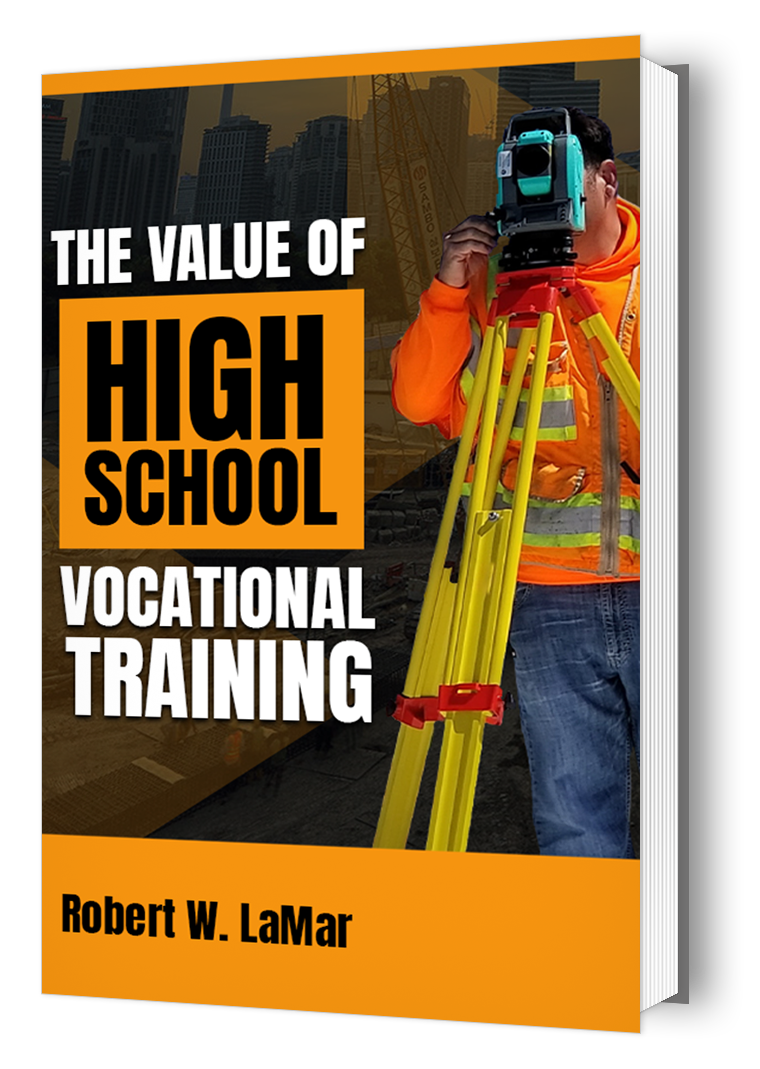 See what readers are saying
This teenage vocational training book has opened a lot of people's eyes to the impact high school vocational training programs can have on an individual's life. See for yourself what people have said after reading the book.
Reading "The Value of High School Vocational Training" has been an enlightening experience for me. I pride myself as someone who values education, yet hadn't had the insight to look past the traditional means. Lamar presents a problem involving a lack of resources and favorable circumstances and suggests an alternative to vocational training. As a kid in the system, vocational training has been a guiding light in Lamar's life as it helped him figure out his passion and see beyond the restricted realm of education. His success story is more than an individual pursuit and can be a motivation to many.
I've worked for my community's underprivileged students for over a decade. So, when I picked up Lamar's book, "The Value of High School Vocational Training," I knew that as long as he kept his arguments rational, I was on board with him presenting vocational training as an alternative for students with limited resources. Lamar didn't disappoint me because his life story is honest and raw and maintains a sharp narration. He doesn't hold back any punches with his social commentary and presents himself as an example of how one can make things right with the upcoming generation.
What I perceived as another pro and con book on traditional education and vocational turned out to be a life story of struggle, ambition, and rising above circumstances. Lamar has a way with words and a clear vision of what he wants to achieve with this book. Despite his unstable financial roots, Lamar worked his way up and built a business in construction and architecture. It would not have been possible if high school vocational training hadn't helped him find his purpose. Sharp, honest and informative! Lamar is a true inspiration in "The Value of High School Vocational Training."